The ColorPro Ultra 
In-School Large Poster Printer for Presentation Solutions
The ColorPro Poster Maker allows you to create your own full-color posters, banners, charts, signage, and more – all in-house and in minutes.
And it's so easy, you don't need a degree in Computer Science to operate it.
The ColorPro Poster Maker is more than just a printer – it is an entire turn-key system. Coupled with a powerful, all-in-one computer workstation (The Command Center), the system comes pre-installed and integrated to be ready to use right out of the box… no installation necessary!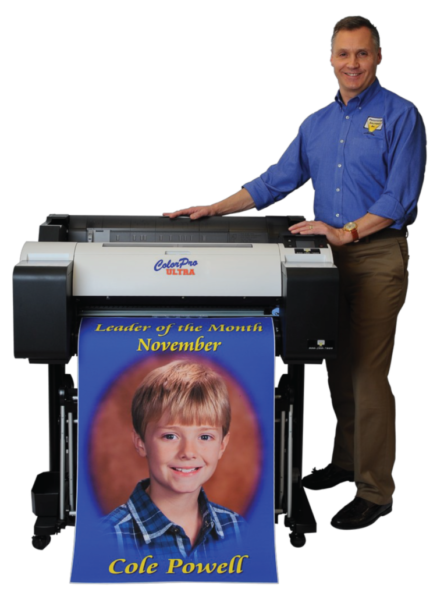 Create Posters and Banners in Multiple Ways…
"Instant Poster" Mode: simply insert a hard-copy document or picture into the scanning module, choose your desired poster size, and click the big blue button. That's all there is to it!
Custom Education Templates: simply choose a template, type what you want it to say, and click "Print." You can even add your own students' pictures to any template. Over 400 Education-specific templates are included!
Jump/Flash Drives: create a poster or banner on any computer – using any software – and save it as a .pdf on a jump drive. Then simply print it out on The ColorPro Poster Maker!
Featured At Education Conferences Across The USA!
Thousands of schools already own The ColorPro Poster Maker, and it has been the overwhelming "hit" at the following national Education conferences…
National Title 1 Association
NAESP (National Association of Elementary School Principals)
AMLE (Association for Middle-Level Education)
AASA (American Association of School Administrators)
ACTE (Association of Career & Technical Education)
SkillsUSA National Conference
NCPN (National Career Pathways Network)
DECA National Conference
FBLA National Conference
+ Dozens of State & Local Conferences!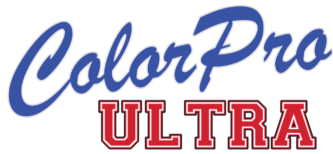 ColorPro Ultra Available Packages
Examples of what the ColorPro Ultra can do for you and your school!