NEW! Customizable
Covid-19 Templates…
We are all in this together.  Keep your students, faculty, and staff safe and stress-free with our Covid-19 templates for the Recognizer ULTRA.
As schools prepare to open back up, it is crucial to not only generate and display critical information about your school's procedures and safeguards, but also to convey to everyone that your school is taking every precaution to ensure everyone's health and safety. The Recognizer ULTRA's self-adhesive vinyl sticks to just about anything, and is durable enough to be walked on, poked, rubbed, splashed, and everything else that signs in a school are subjected to. They're even rated for outdoor use, so you can use them outside without any fears of them falling off or getting ruined!
In addition, the Recognizer ULTRA even has a template to let everyone know that someone "passed" their COVID test! Schools are giving these stickers to everyone who passes their screening to enter the building. That way, students and faculty alike can be comfortable knowing that everyone they see wearing that sticker has no COVID symptoms. This gives your students peace-of-mind and greatly reduces their stress!
As with all of the Recognizer's templates, the messages can be custom-tailored to your desired approach. So whether you want your COVID signage to be no-nonsense for High Schoolers and Middle Schoolers, or gentler for Elementary students, the Recognizer ULTRA will accommodate everyone. And, when this Covid-19 mess is finally all behind us, these templates can easily be adapted to cover "normal" catastrophes, like the yearly flu!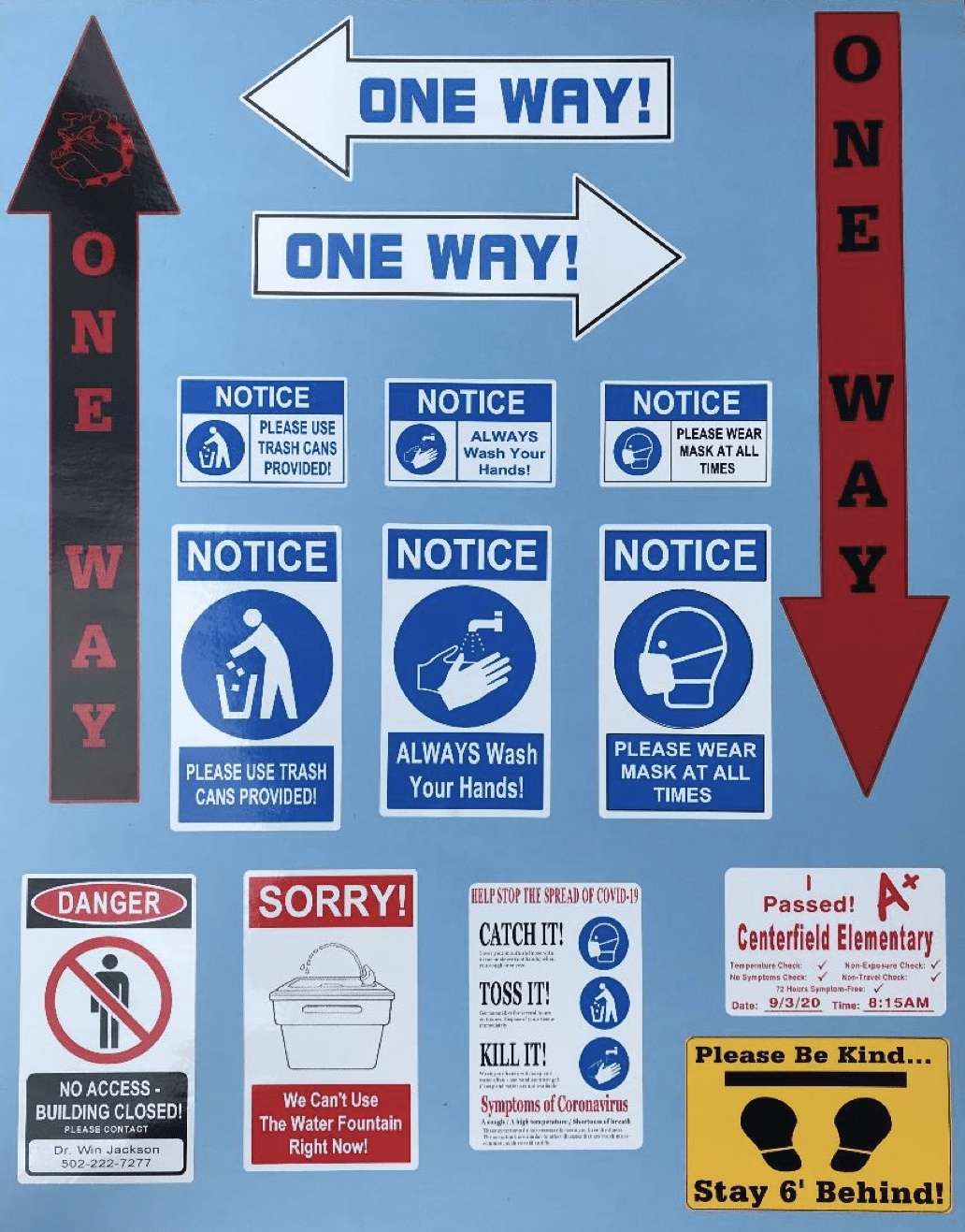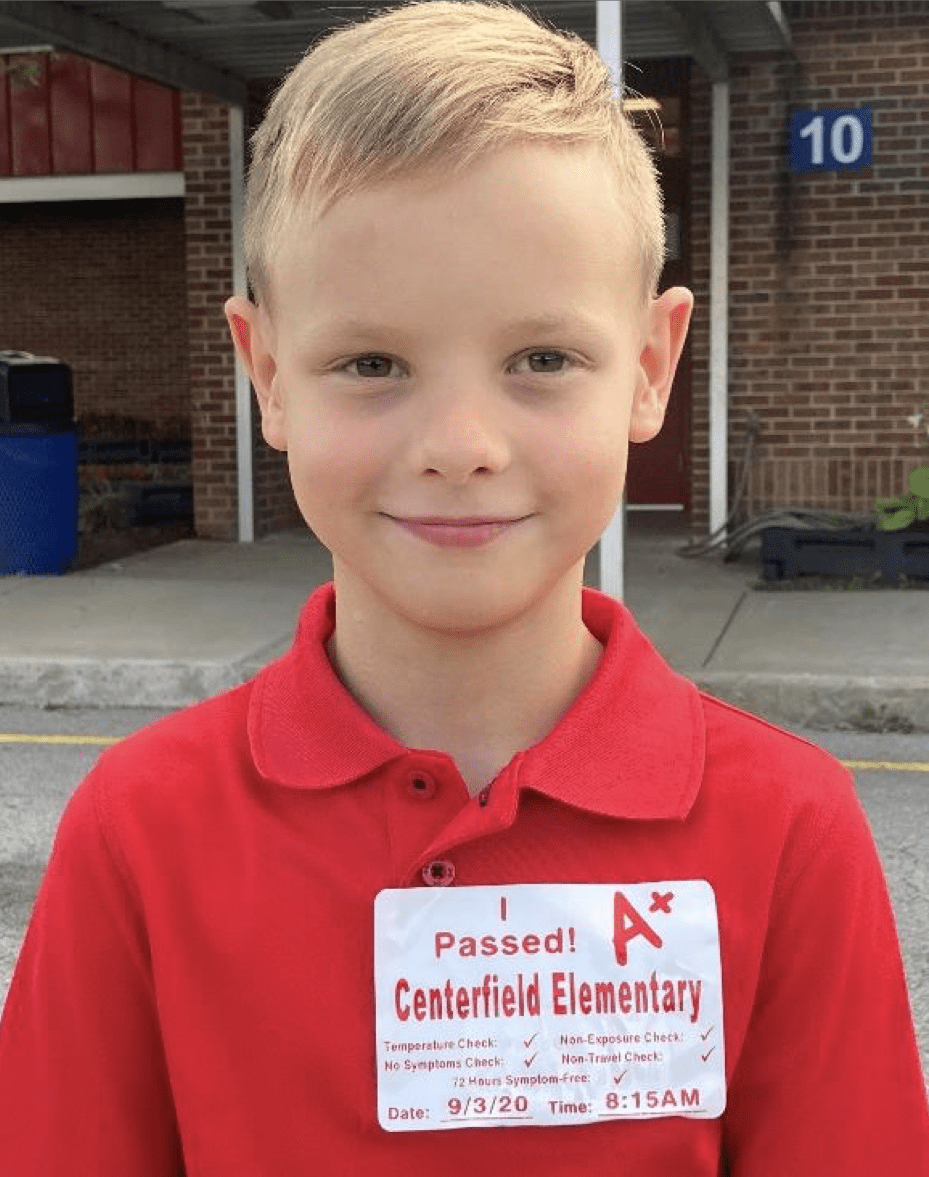 6′ distances while standing in line are very important to the health of your students…
Most floor safety stickers are small 
4″ x 6″ stickers for designated standing spots…
But, how far is 6′?  This template literally displays 6 feet of distance as a demonstration and constant reminder to students!
Keep your kids safe as school re-opens this fall!
Contact us today to learn more about our pre-designed and customizable templates for your school.