About Presentation Solutions
30 Years of Excellence!
Established in 1990, and headquartered in Louisville, KY, Presentation Solutions has built a solid reputation as a company which really does care about our customers.  
We are so proud of our products, which are truly the "Mercedes" of the industry.  We are also proud of what is really the heart and soul of our company – our people, and our commitment to our customers' satisfaction.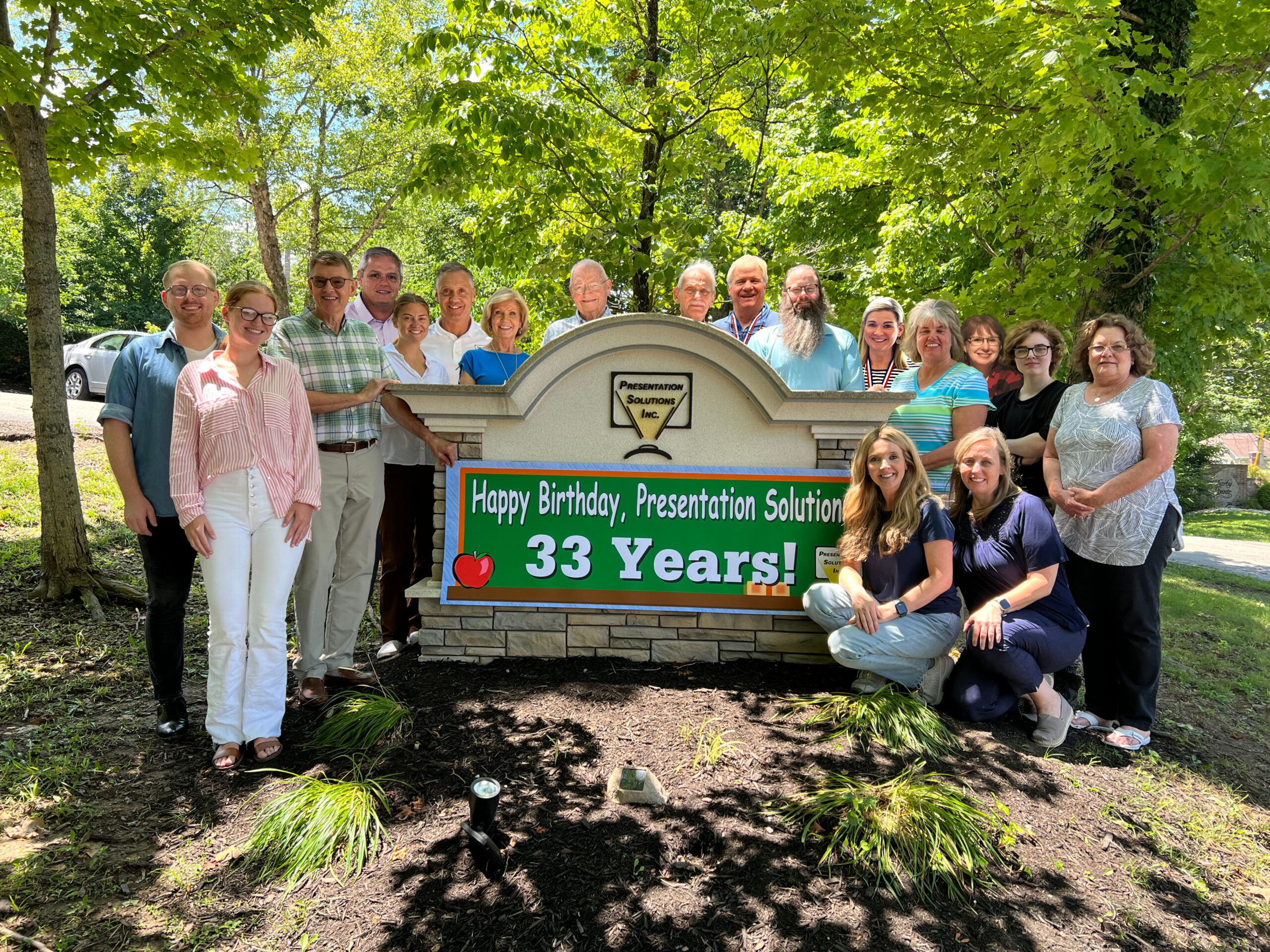 At Presentation Solutions, we want you to know who you're dealing with.  We work exclusively with the K-12 Education Market and have become the preeminent experts on these systems in the industry.  We have participated in – and presented at – hundreds of Education conferences across the country.
We have 20 dedicated employees, more than half of which have been with our company for more than 10 years!  Our corporate campus includes our Administration Building and our very own Distribution Center.  This enables us to keep all systems and supplies in stock at all times – so you get what you need fast!
We also have our own Customer Service, Tech Support, and Service Departments, which enable us to make sure that our customers are taken care of – we don't "pass you off" to someone else.  There is one thing that we don't have, however… voicemail!  This means that whenever you contact us – for any reason – you actually get to talk to a live human being… one who is committed to making sure that you get the exact help you need!  Talk about revolutionary!
We also have an "A+ rating" with the Better Business Bureau, along with numerous awards and distinctions.  Our most honored award is the Better Business Bureau's "Torch Award For Marketplace Ethics."  Not only were we the state winner for this award, but we were also named a Finalist for the national Torch Award!  We mention this not to brag, but to give you comfort in choosing to do business with us… to receive these types of accolades, we must be doing a bunch of things right!
We would love to add your school to our family of customers!
Our Story
33 YEARS OF EXCELLENCE!
Presentations Solutions is established
1990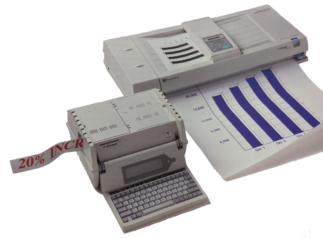 1994
Prolmage Poster Maker & ProPartner Labeling System is released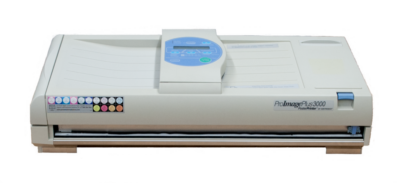 Pro Image Plus 3000 is released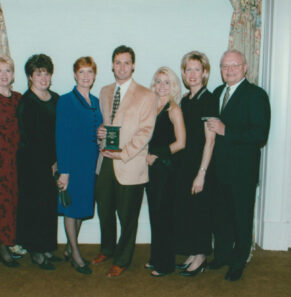 2001
Presentation Solutions wins Torch Award for Marketplace Ethics with the BBB, named "Gold" company in Greater Louisville, Inc, / Jefferson County Government's Business/ Family Partnership (1999, 2000, 2001) and Business Ferst's "forty Under 40"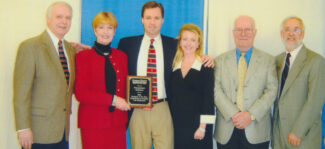 2004
Presentation Solutions wins Oldham County Small Business of the Year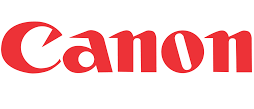 Presentation Solutions Partners with Canon
Presentation Solutions rebrands logo
Presentation Solutions celebrates 20 year anniversary
The ColorPro Ultra Poster maker and The Recognizer Ultra labeling system are released
The ColorPro XL Poster Maker is released
Presentation Solutions celebrates 33 year anniversary