The CoolLam® Cold Laminator…
This Non-Electric & Non-Heat Cold Lamination machine Is The "Coolest" Laminator Ever!
Most people aren't aware that a cold laminator – one that doesn't use heat or electricity (a cold lamination) – even exists. But it does exist, and if you sometimes feel that the laminator repair technician is at your school enough to be considered part of the faculty, then you really need to own this system!
Many of the problems which plague conventional "heat" laminators are caused by the high heat which they must maintain in order to operate (after all, they melt the two laminate sheets together). The CoolLam® Cold Laminator uses No Heat – No Motor – and No Electricity… it doesn't even have a power cord or an On/Off button! Just put in your original (any size, up to 25 inches wide) and turn the handle. That's it! Then cut it off, and you're ready to go!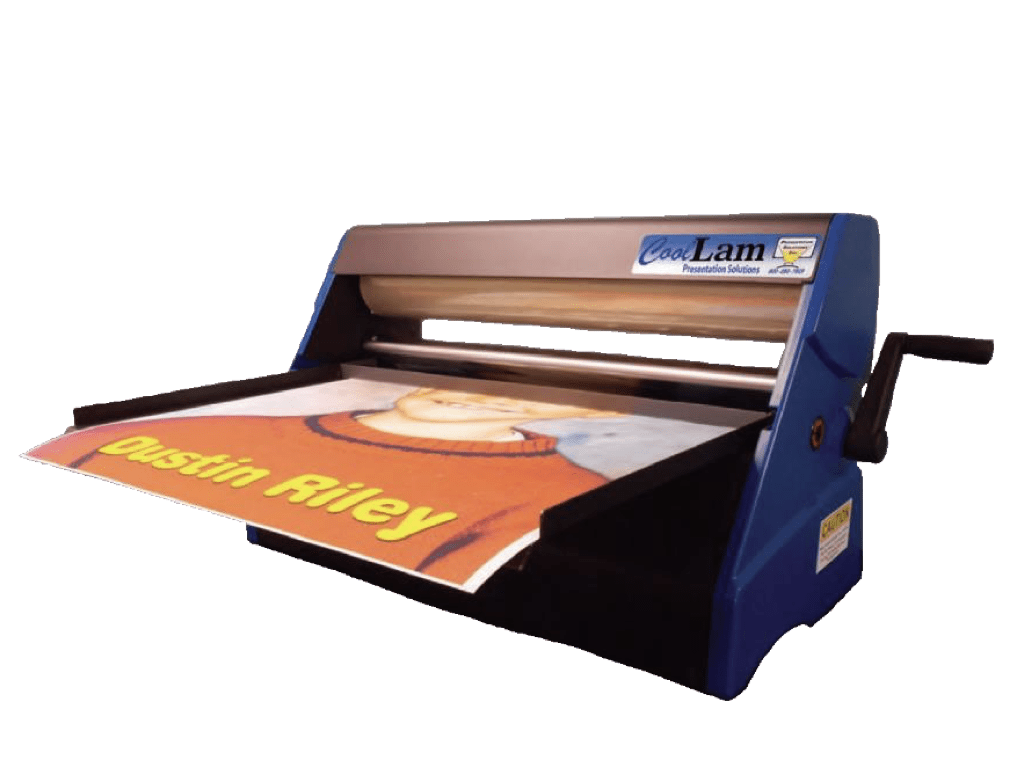 The CoolLam® Non-Heat & Non-Electric Laminator
And speaking of cutting, the CoolLam® Cold Laminator is a teacher's dream for laminating small items, especially documents or die-cuts. That's because you don't need to leave a laminated border around an item – the CoolLam® Cold Laminator film bonds directly to what you're laminating, and will not separate. You can trim all the excess laminate off. And since it does not use heat, you can even laminate crayons!
Additionally, The CoolLam® Cold Lamination system uses a high-quality, extra-thick lamination film, so your important posters and other items will look great for years and years!
The Most Awesome Cold Laminator On The Planet - Hot or Cold!
No Heat – no one ever gets burned!
No Electricity – no utility bills (this is as "Green" as it gets!)
No Smell! ☺️
No Waiting For The CoolLam® To Warm Up!
No Worries That Someone May Forget To Turn The CoolLam® Off!
No Bubbling Or Wrinkling!
Lasts for Decades!