The Recognizer ULTRA
Award Maker & Recognition System
You Want To Recognize and Reward Your
Students & Faculty – This Is How To Do It!
Recognition works. Period.
If you want your school to rise to new heights, inspire and motivate your students and faculty with the new Recognizer ULTRA. With this remarkable system, you can create your own personalized awards, school signage, cutouts, wall quotes, window decals, bumper stickers, and much more… instantly… and for a fraction of the cost of outsourcing!
Similar to the ColorPro Poster Makers, the Recognizer ULTRA has hundreds of Education-specific templates, that come pre-installed on a dedicated computer Command Center. All you do is choose the template you want, type in what you want it to say, and the Recognizer ULTRA does the rest!
Award maker options include plaques, medals, trophies, and wearable stickers. These items have so much more potential to inspire than paper certificates, and the Recognizer ULTRA now makes them easy, fast and inexpensive to create… right in your own building!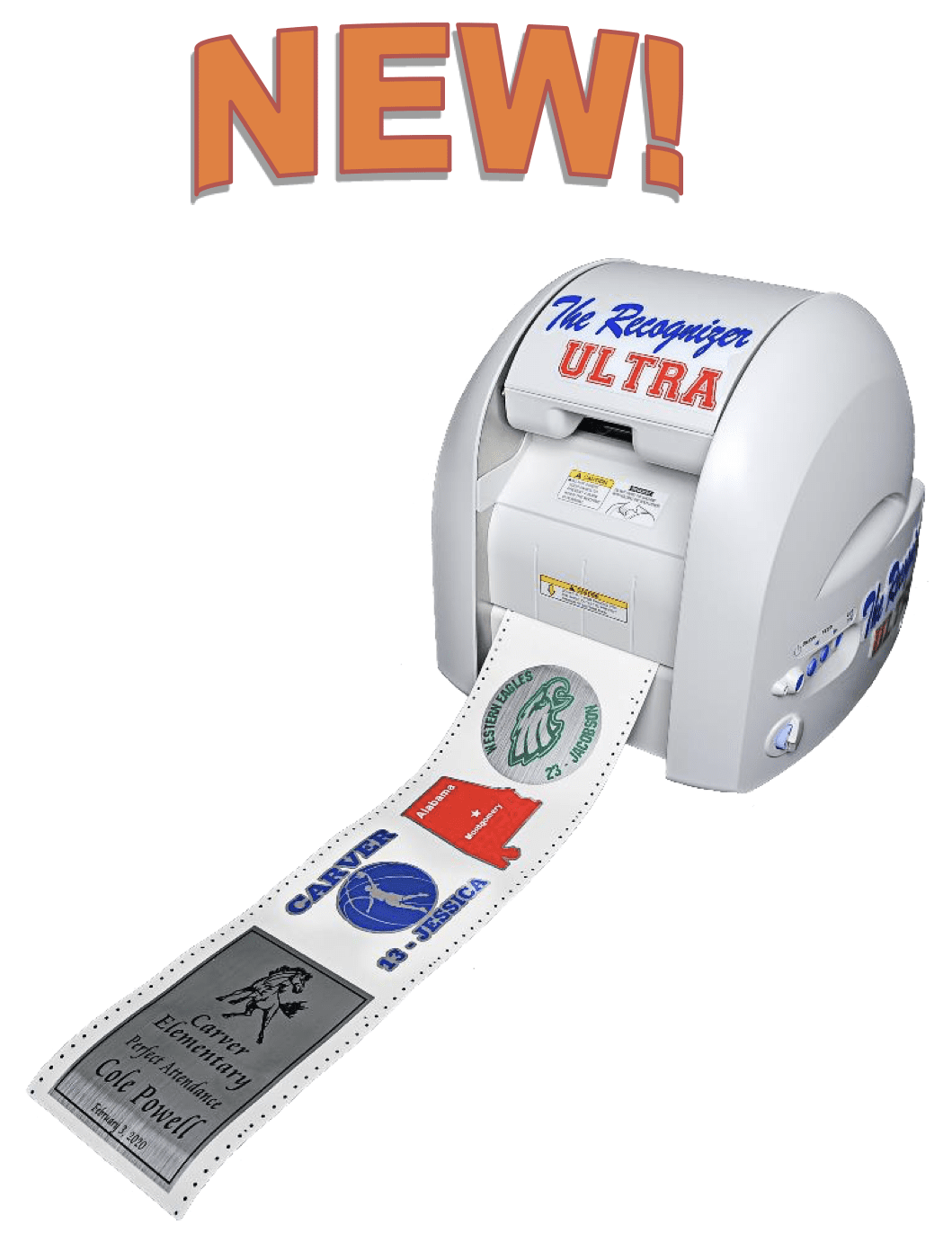 Design Your School's Labels, Signs & More
In addition to awards, The Recognizer ULTRA allows you to label your entire school building with all necessary school signage. Label classroom and facility identification, nameplates, directional signage, OSHA-mandated signage, and even specific and customizable Covid-19 templates. Every signage template can be edited to say exactly what you want, and can be personalized with your school's logo or mascot!
The Recognizer ULTRA also offers amazing opportunities for Fundraising! Personalized items such as window decals, bumper stickers, backpacks, athletic bag tags, parking tags, and even magnets, can all be created instantly and sold easily. Personalization and instant receiving of each item are key.  Parents will buy anything with their child's name on it, and getting it instantly helps to create "feeding frenzies" of sales!
Since the Recognizer ULTRA allows your school to do so many different things, we have devoted extra attention to the most popular applications! If you would like to know more about a particular application, simply click on it below…
The Recognizer ULTRA Award Maker Lets You Create Your Own…
(Click on a picture for more information)