What Is The ColorPro Poster Maker?
A ColorPro Poster Maker allows your school to create all of your own instructional visuals, recognition and motivational posters, school signage, fundraising materials, special event banners, and much more… all in-house and in minutes!
But "one size fits all" does not apply to schools! That is why The ColorPro Family of Poster Makers consists of three different models, with each designed to fit a school's particular needs and/or budget.  They are all turnkey systems, meaning everything you need to get completely up and running comes with each system! So, no matter which model you choose, you won't have to worry about… well, anything!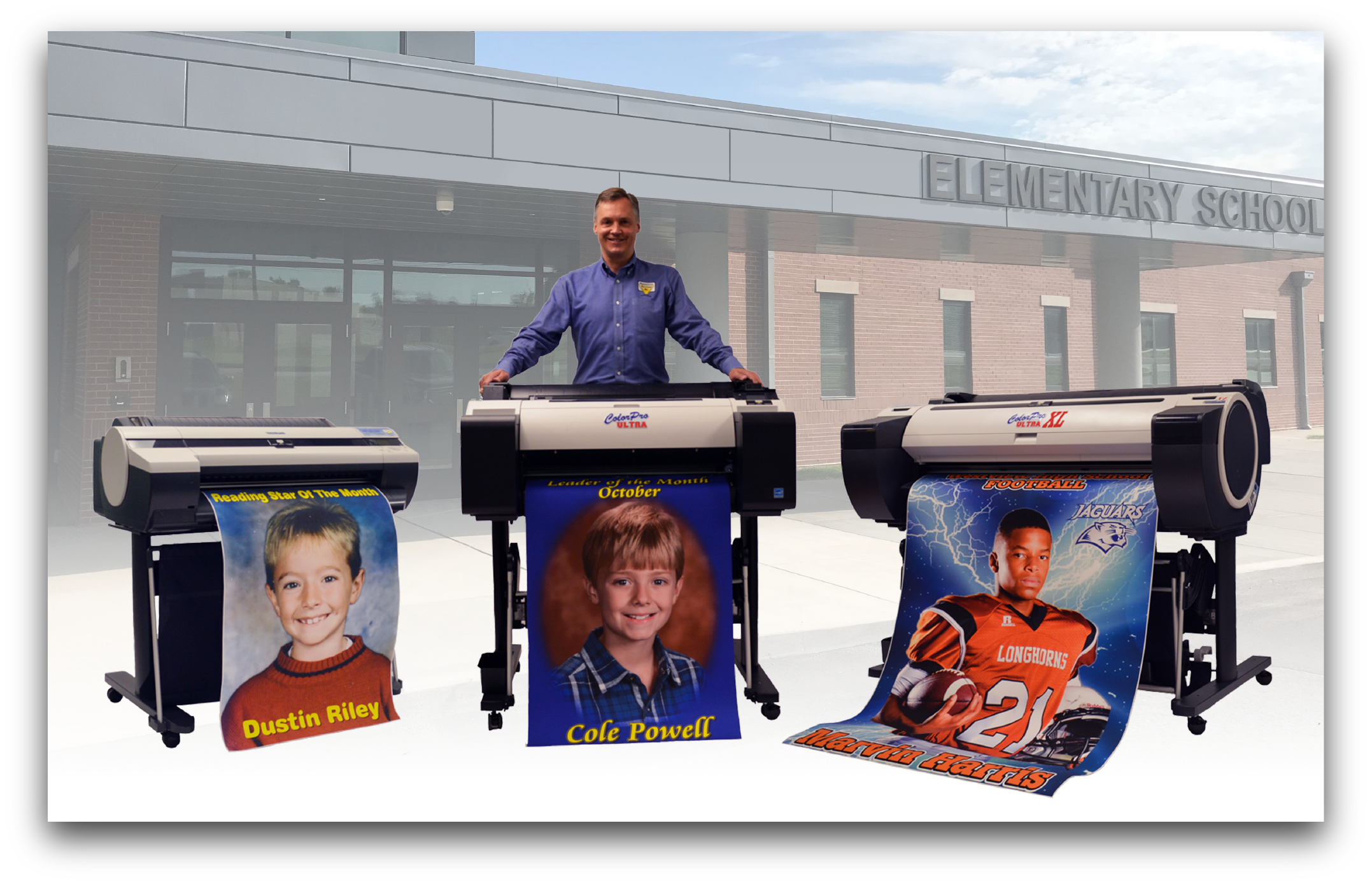 Get More Information
and Request a Quote
please fill out the request form below and one of our team members will get back to you ASAP.
How It Works
We participate in 30+ Education Conferences each year. This short video shows exactly how a ColorPro Poster Maker system works, just as principals, media specialists, and teachers see it at these conferences! This is the actual system in action… not a marketing video! There is no better way to truly see how our system works than to watch this video…
What You Get
There's no need for your STC to re-create the wheel – everything you need to start making posters and banners is included! The software and Education templates are even pre-installed on the included super-powerful computer design station… so your "installation and integration" is simply taking it out of the box and turning it on! We even supply the cables! And if there should ever be an issue… because we supply everything, we take responsibility for everything!
Our Basic Packages Include:
ColorPro Poster Maker (3 models available)
Deluxe Desktop Design Station (Powerful – 16GB RAM!)
Professional-grade poster creation software (Poster Artist PRO)
1,000+ editable, Education-specific templates
Hi-Res Scanning Module (for posters from hard-copy documents)
Ink & Paper
1-Year onsite warranty
Lifetime FREE Phone Tech Support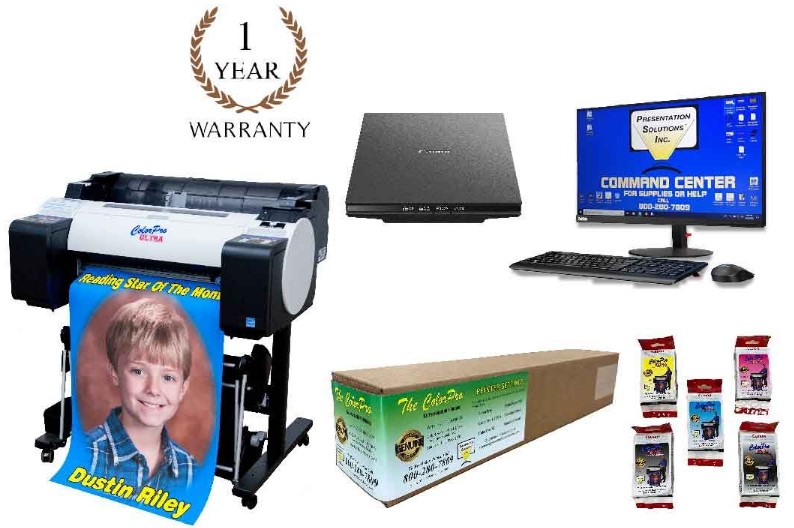 Over 1,000 Education-Specific Templates –
Very Professional and So Easy to Edit!
A poster maker without templates is like a smartphone without apps! But templates for things that are not school-related are equally useless! The ColorPro's 1,000+ Education-specific templates mean you do not need a degree in Computer Science to produce visuals you will be proud to display in your school! Many of our templates allow you to incorporate pictures of your own students, which is so much more powerful than clipart! Check out some of our sample templates below…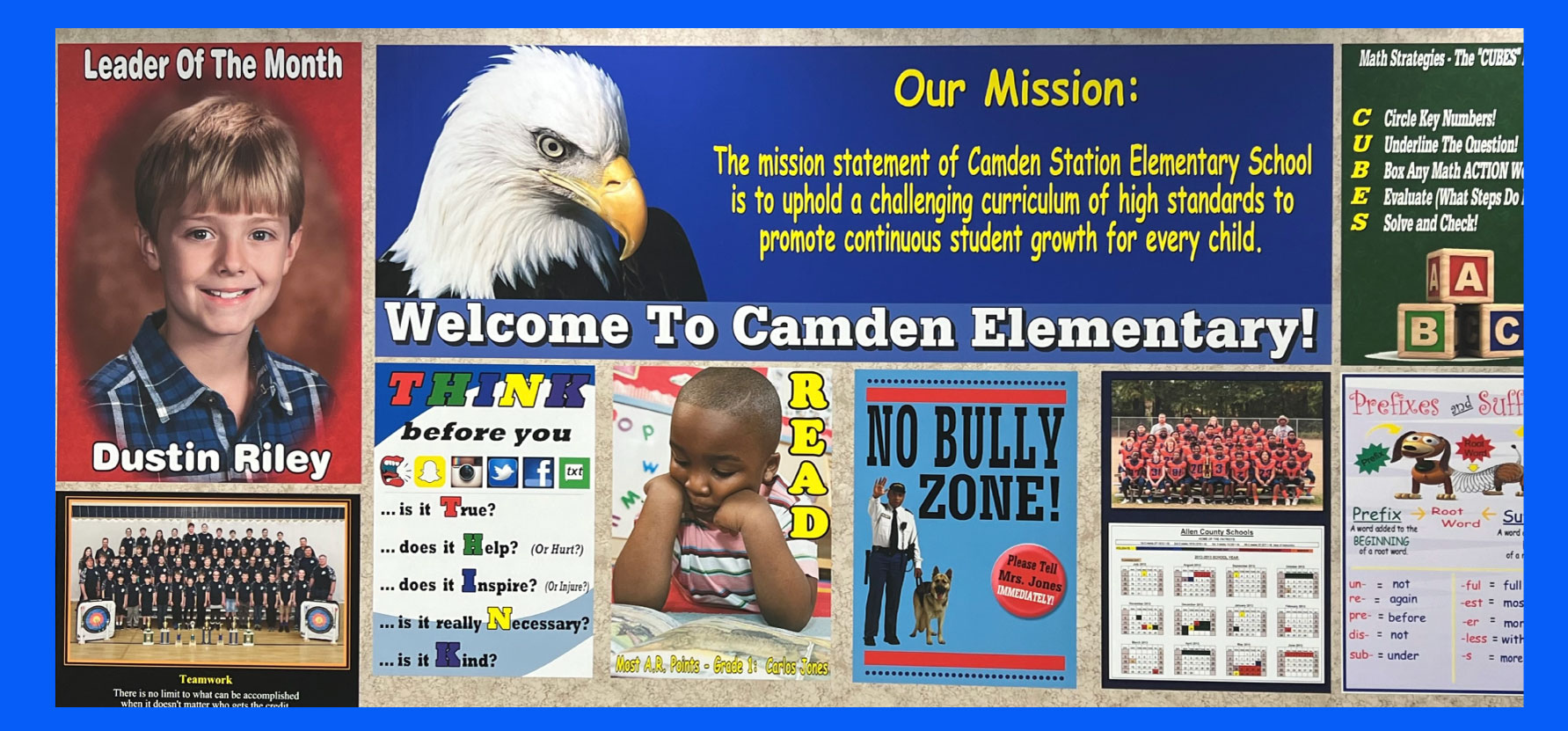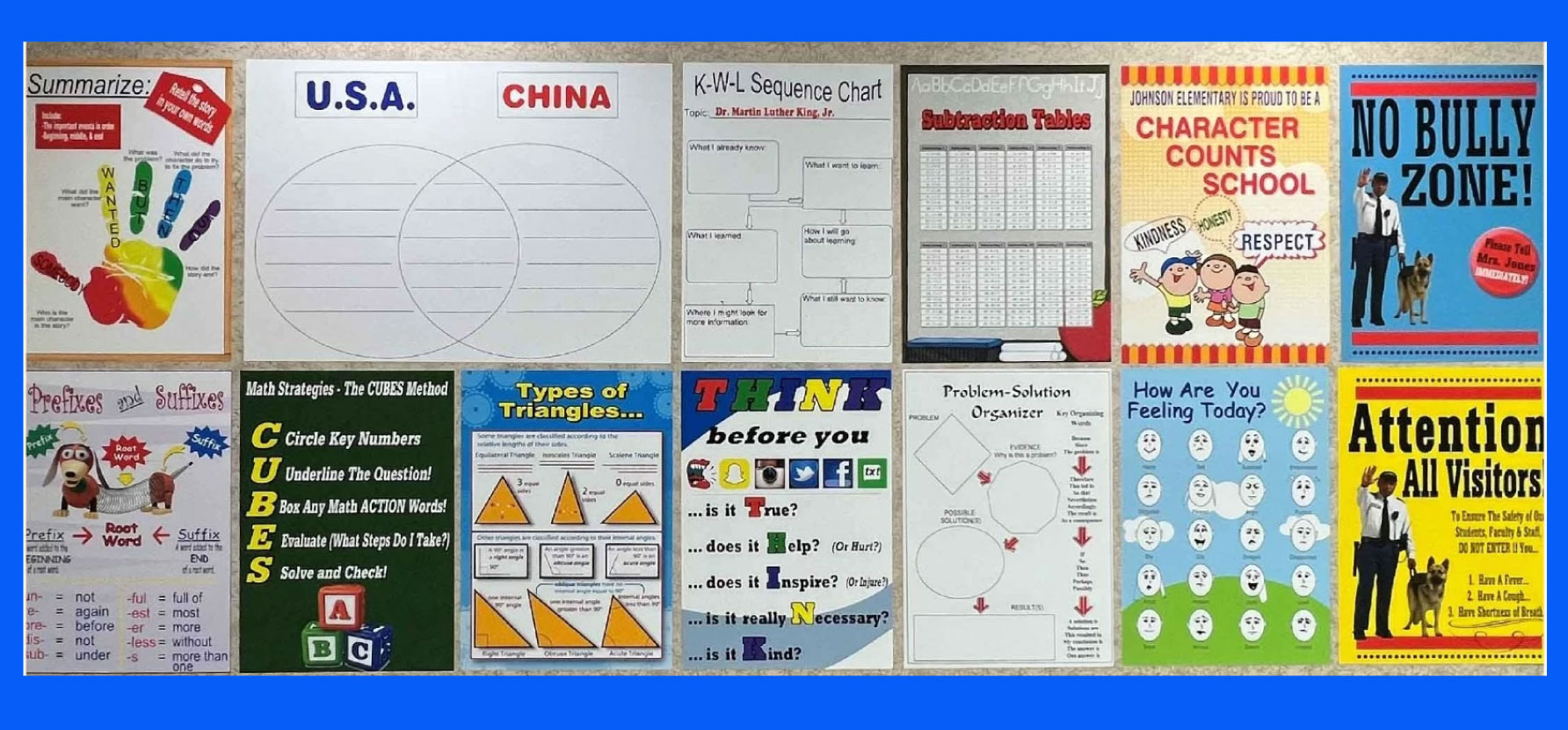 Who We Are
Presentation Solutions created the very first full-color poster maker for schools – waaaaay back in 2007! Since then, we have become the leader in poster makers in the Education Market, and our ColorPro systems are the ones that every other company is trying to imitate.
In business for over 30 years, we are the safe choice… if your school needs a poster maker and you want to make sure you get the right one, you've come to the right place!
We're even on contract with TIPS and BuyBoard, and have an "A+" rating with the Better Business Bureau!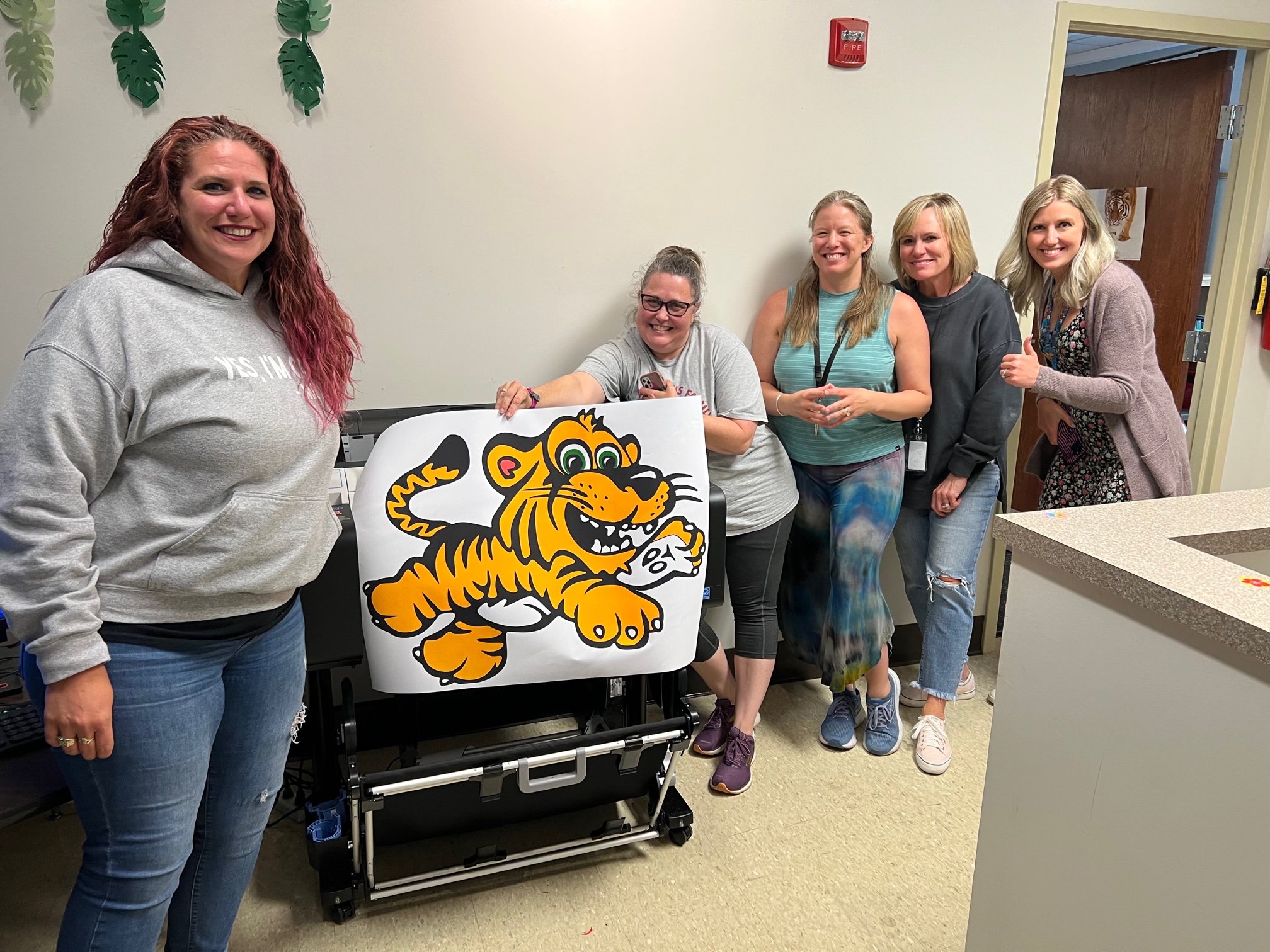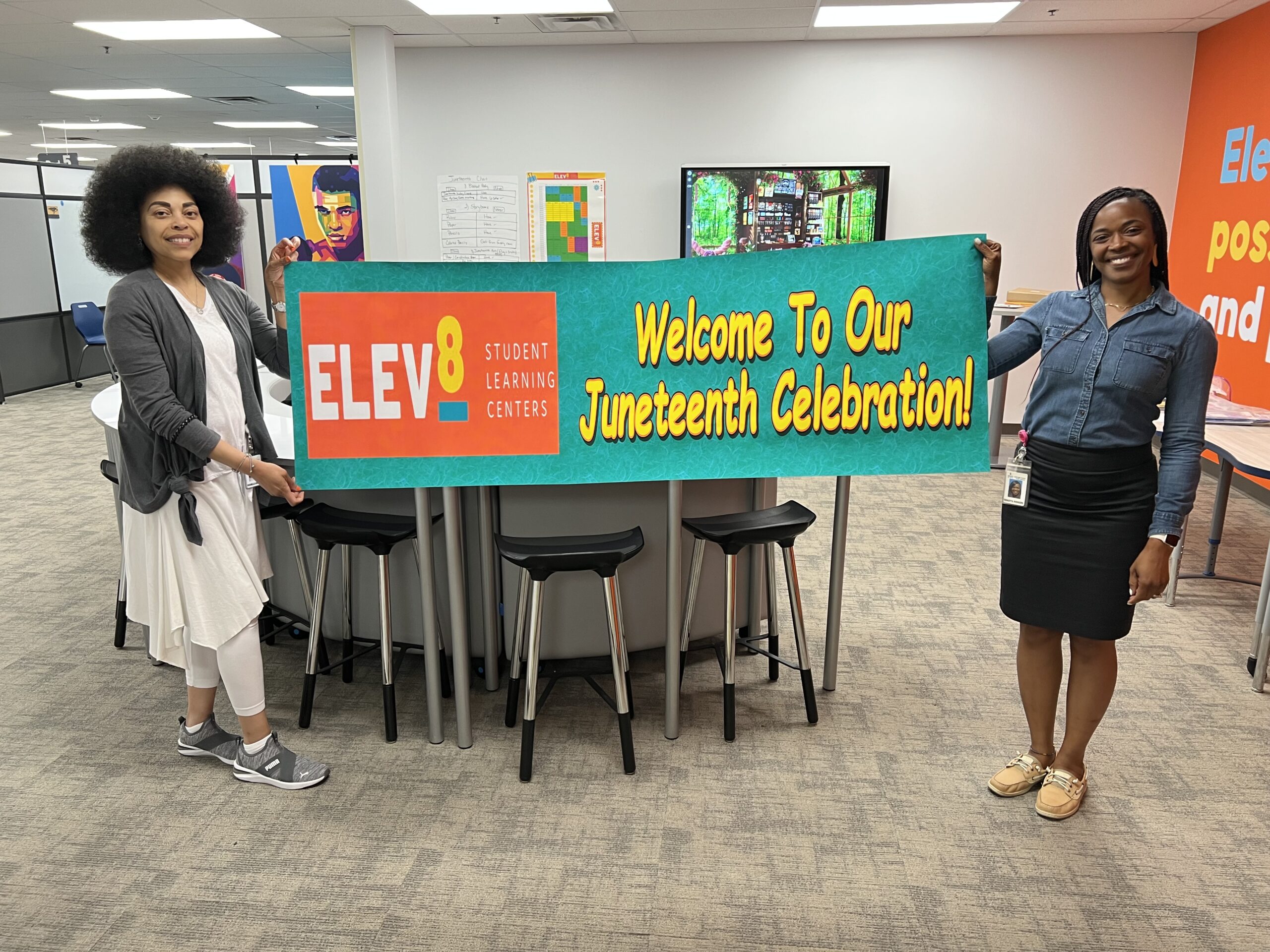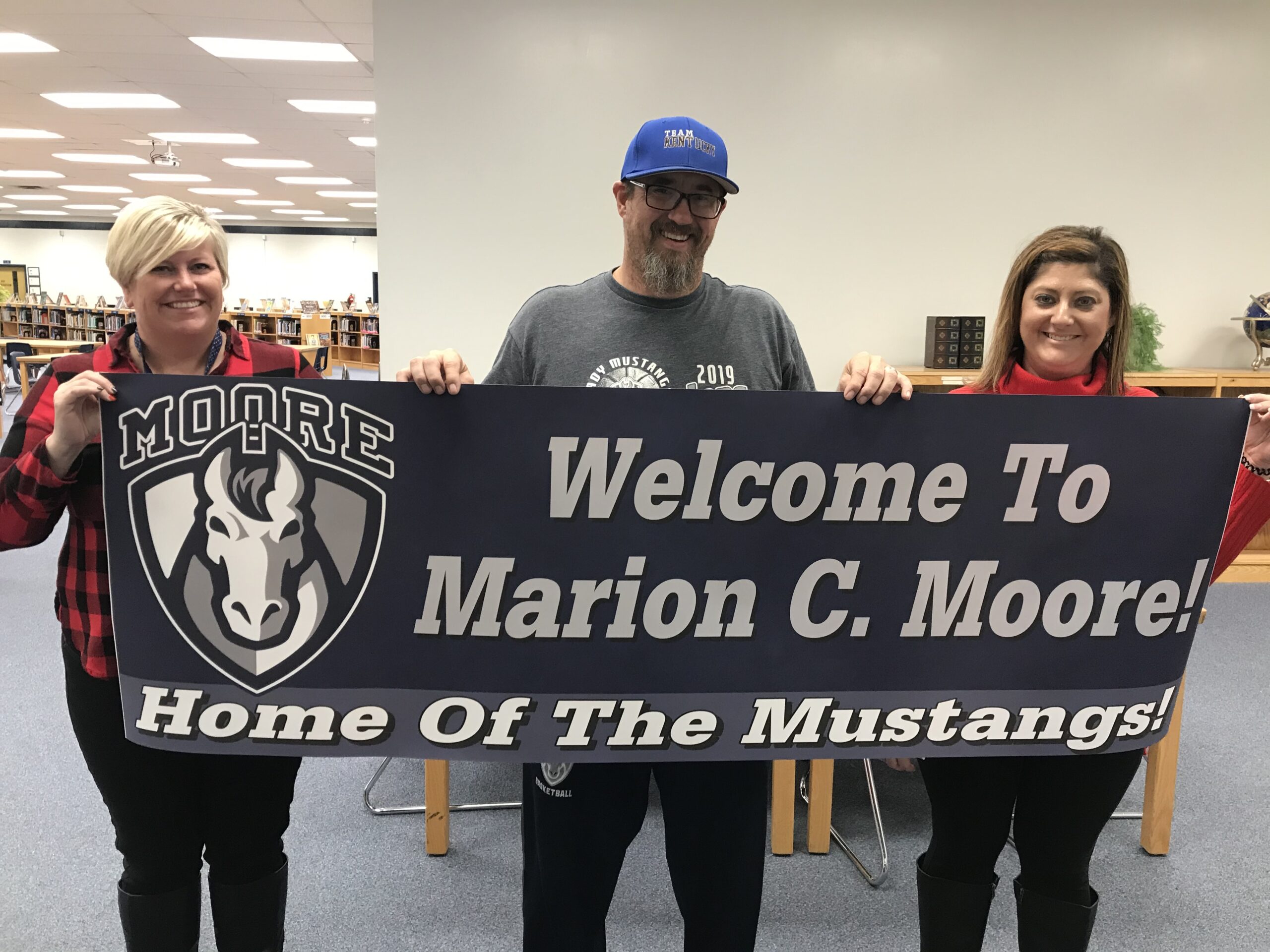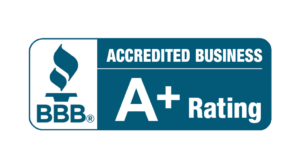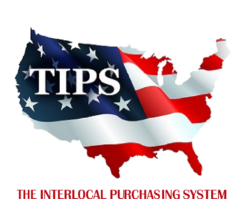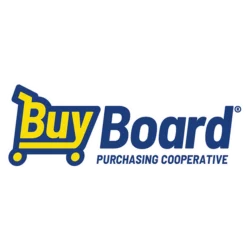 Over 3,000 Schools Can't Be Wrong!
"We at Ben C. Rain High School just wanted to say THANK YOU for all that you have done for us!  Your products and your awesome customer service should be commended. Our faculty, staff, and students have benefitted greatly from the poster maker, and CoolLam laminator. [Presentation Solutions] has been so easy to work with and has been accessible to help us and to answer questions when needed. Thank you!"
Catherine Sanders
Library Media Specialist, Ben C. Rain High School (AL)
"It has truly been a pleasure to work with you and your company. You have been easy to work with throughout the process of purchasing, delivery, setup, and advice on the creation process to produce high-quality posters and banners. Each time I call or email, I know that I will get a helpful person on the other side who will answer all my crazy questions! You have truly delivered what you promised, and I understand now why you have earned so many business awards, including the Better Business Bureau Torch Award for Marketplace Ethics. In my case, I purchased your product sight unseen with only videos, examples of the products the ColorPro could produce, and your word. I am not disappointed. Thank you!"
Abigail R. Cole
Library Media Specialist, Blue Springs South High School (MO)
"…We are also using our new system to display weekly students of the week. This has been a great way to recognize these students for outstanding behavior and academic success. They absolutely love seeing their picture up. The parents that have been in our building have also commented on how they love to come in and see these colorful personalized displays."
Mauretta Gillespie
Guidance Counselor, Southside Elementary (KY)
"Totally AMAZING!!! That is what our school looks like with our new beautiful posters we have created with our new ColorPro poster machine."
Jodie B. McKinley
Media Center Facilitator, Nagel Middle School (OH)
"I just wanted to say, 'Thank you' for everything. We absolutely love our ColorPro ULTRA Poster Maker. We use it so much, and our hallways look great! We also truly appreciate all of the help getting it set up and with questions we have had along the way. It's great to know we call you and you are willing to assist us! Thank you again!"
Ashley Henderson
Library Media Specialist, Louisville MALE High School, (KY)
"I just wanted to let you and your company know what a great success the ColorPro has been in my program. The setup and training was simple, requiring very little class time to teach to my students. They immediately picked it up, and we are open for business. The quality of the banners and posters are great, and they are so easy to produce."
Forrest Rogers
Marketing/Management Instructor, High Plains Technology Center (OK)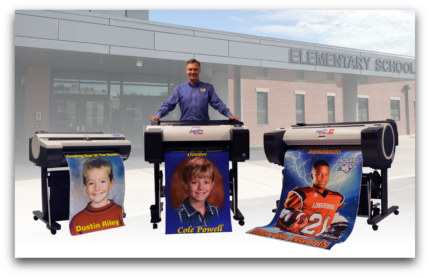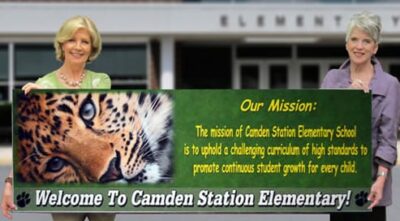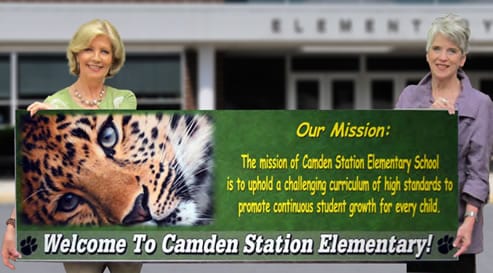 The ColorPro Family of Poster Makers All Three Models
The Original – and the BEST – Full-Color Poster Makers for Schools 
The original ColorPro Poster Maker was the very first full-color poster maker developed specifically for schools… waaaaay back in 2007!  Since then, the ColorPro has evolved into a family of poster makers, encompassing several models and price points. There is now a model for whatever you want to do, and a Package for whatever budget your school has to work with. And best of all, no matter which model you choose, it will be an excellent system for your school.  We do not offer low-quality models designed simply to fit a price point!
Why do schools LOVE the ColorPro Poster Maker so much? Simple! Each ColorPro poster maker is more than just a printer-in-a-box. Every ColorPro is an entire turn-key system and comes with its own dedicated computer workstation, the Command Center. Each Command Center (the "brains" of the system) is pre-loaded and integrated to be "ready to go" right out of the box – just plug it in and turn it on! No software installation necessary!
3 Ways to Print Posters
Depending upon which Package you choose, you can print posters in up to three (3) ways:
Direct from hard-copy documents like worksheets, lesson plans, textbooks, photographs, etc. You do this by simply clicking one (1) button – which is why we call it "Instant Poster!"
From our hundreds and hundreds of editable, Education-specific templates, including: Instructional, Motivational, Recognition, Anchor Charts, Data Walls, School Signage, Banners, Fundraising, and many more
Directly from a portable USB jump/flash drive! Any teacher can create anything on any computer and with any software.  Save it to a USB flash drive as a .pdf or .jpg… and print it directly from the flash drive!
What's more, many of The ColorPro's templates are designed to incorporate your school's own images, including your logo, students' pictures, and more. When people walk through your halls, we envision them seeing posters and banners with pictures of your own students, faculty, and volunteers everywhere.  This is so much more inspiring and motivating than clip art or "stock" images. This also creates a positive "aura" throughout the school, that is felt as well as seen!
The ColorPro Family of poster makers has three models to choose from…
Try Out Our Poster Maker Machines
Samples of our Poster Makers 
We'll help you figure out which version is best for your school's individual needs. Call today or request free quotes or samples.
Also, you can take a look at our Facebook Photos Page for a few samples of our Colorpro Poster Makers in use at our customer's schools.