Recognize Your Students With Personalized Medals!
This is a great use of your Positive Behavior Support funds…
The key (and challenge) to guaranteeing a student's success is to properly motivate them to want to succeed. One of the best ways to accomplish this is through awards and recognition. Unfortunately, paper certificates have become so overused that they no longer have the motivational impact that they once did. The Recognizer changes this by allowing you to create custom, personalized medals for anything you deem noteworthy.
Everyone loves medals! Whether it be for Perfect Attendance, Spelling or Math Bees, award ceremonies, or just being "caught doing something good"… everyone loves medals!
Now, with the Recognizer ULTRA, personalized medals are easy and inexpensive to create! Simply choose the style you want… type what (and who) you want to recognize into the template… and click "Print." The Recognizer will then print out your text and graphics on a self-adhesive award material, and then cut it into the perfect size to fit onto your blank medals!
It's fast, easy, and you won't believe how such a simple action can produce such a professional result – as well as a cherished keepsake! When you see the smile on a child's face – you'll know you just made a difference in a child's life!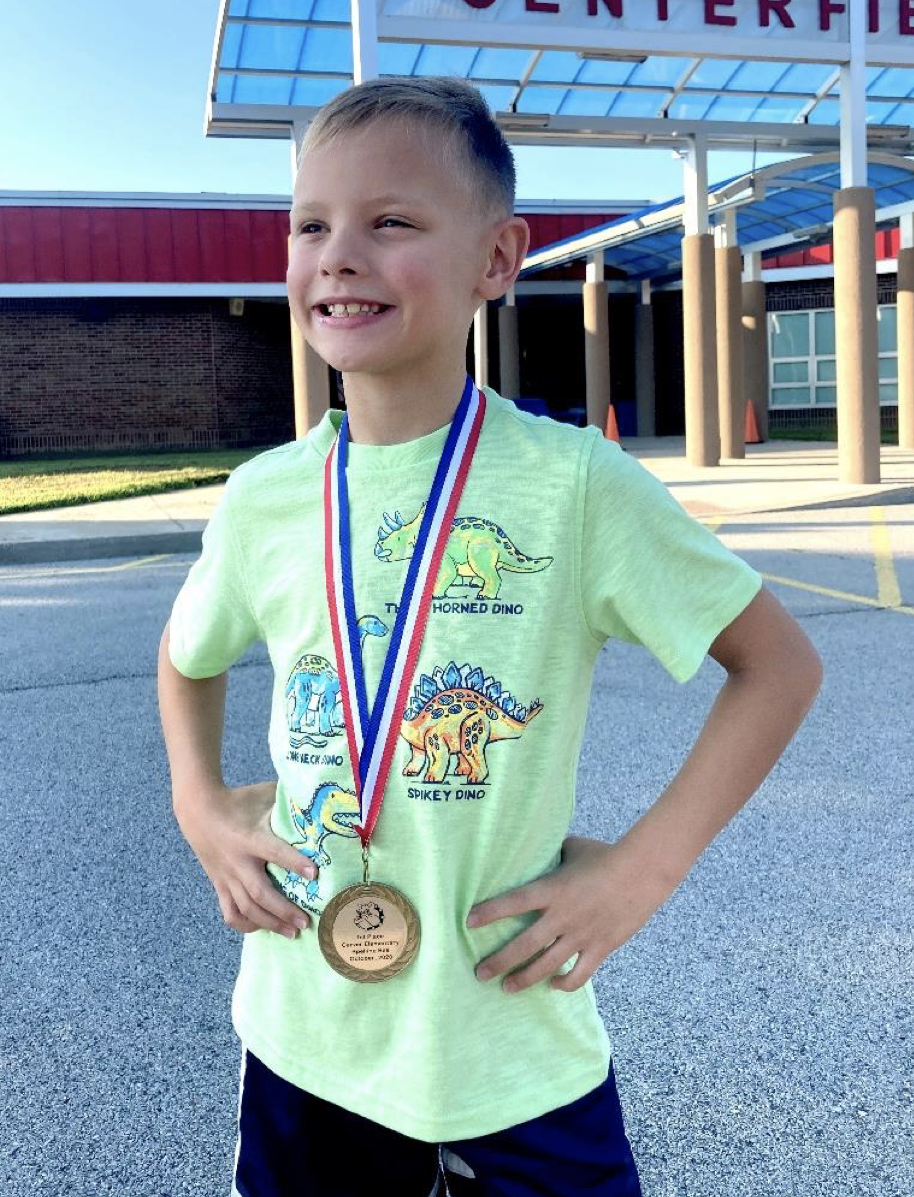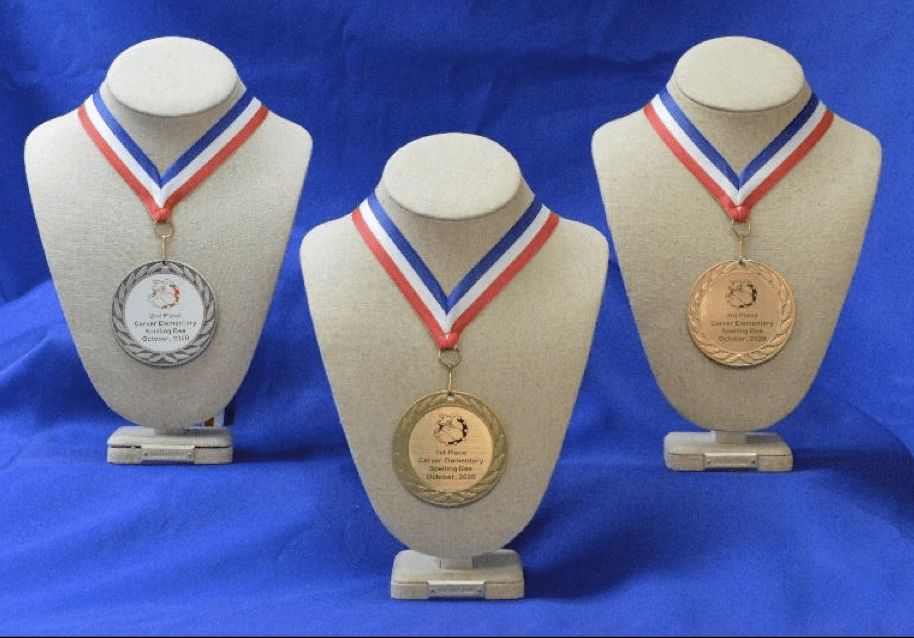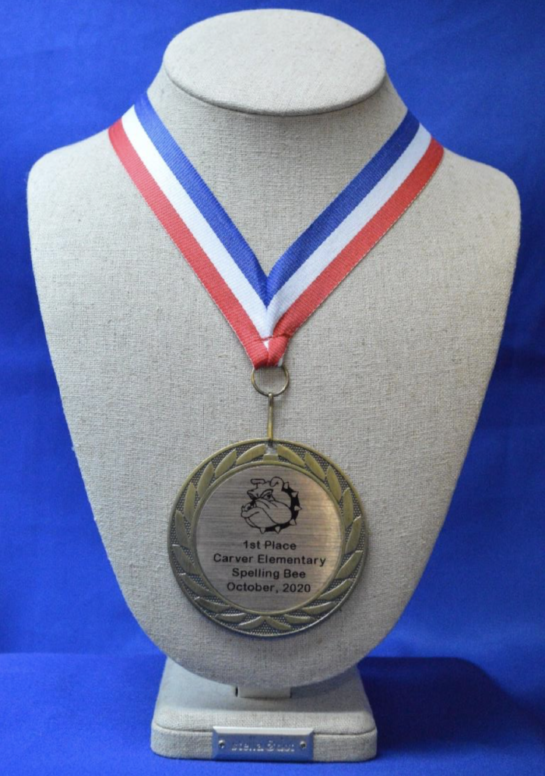 Medals (Front)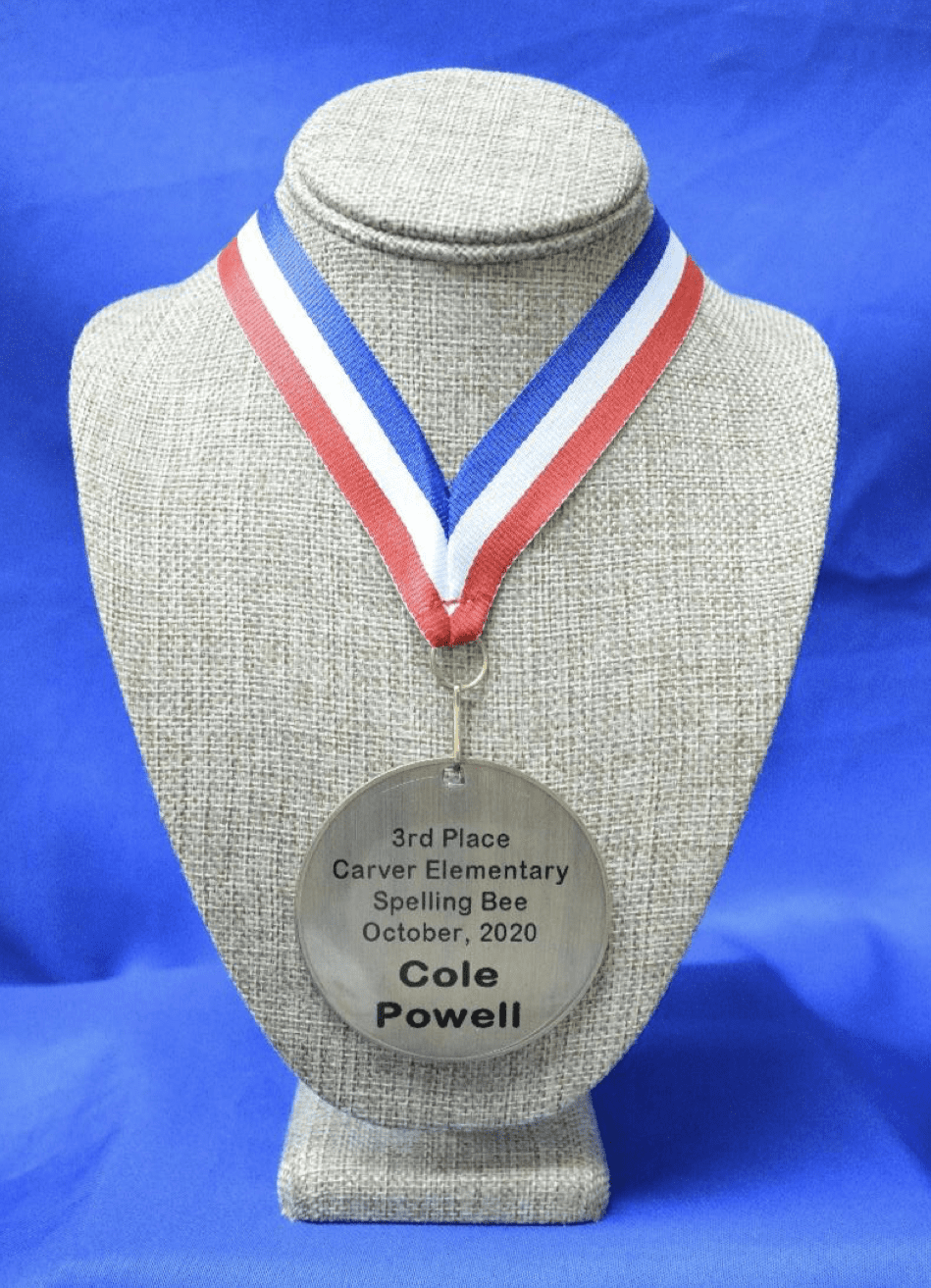 Medals (Back)